Singer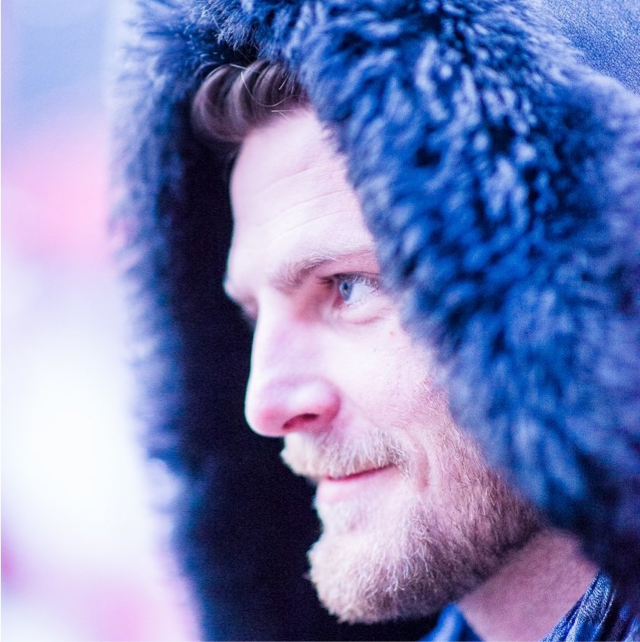 24/03/2018
"Robert Willem Diem, also known as Pique, is a Vienna based Singer Songwriter, producer and electro enthusiast. Over the years he was deeply involved in projects of all genres like Indie Rock (Spleen), Psychedelic (Ideologically Induced Intuitions) & Blues Rock (KOSMA), Spheric Acoustic Pop (Pique Acoustic) and also pursued a career as a solo Singer Songwriter (Pique). Currently, he is the front man of a Progressive Stoner Rock band called "The Jupiter Effect".
In the context of Musical Collective he is the one taking on exploring the technical and emotional possibilities of fusing rock inspired guitar and vocal parts with electronic (Deep- & Tech-) House music. His former project, Holzhouse, played numerous shows in that context. Back then, he and his former partner Moritz Fritsch were producing Deep House tracks by combining the sounds of every-day objects, acoustic instruments like guitars, celli or Hangdrums and analogue synth sounds. His new Electro project APAKAT focuses on finding the exact proportion that makes digitally enhanced electric guitars and vocals played over state of the art Deep-Techhouse tracks sound awesome.
Robert was with the Musical Collective from the start. He is a strong supporter of the cause and a personal friend to the founding members. He will gladly sit down with anyone who has questions about anything in regards to the crossover between DJs and live instrumentalists. You can also ask him about the meaning of life, but you better have a bottle of vodka at hand for that one."
---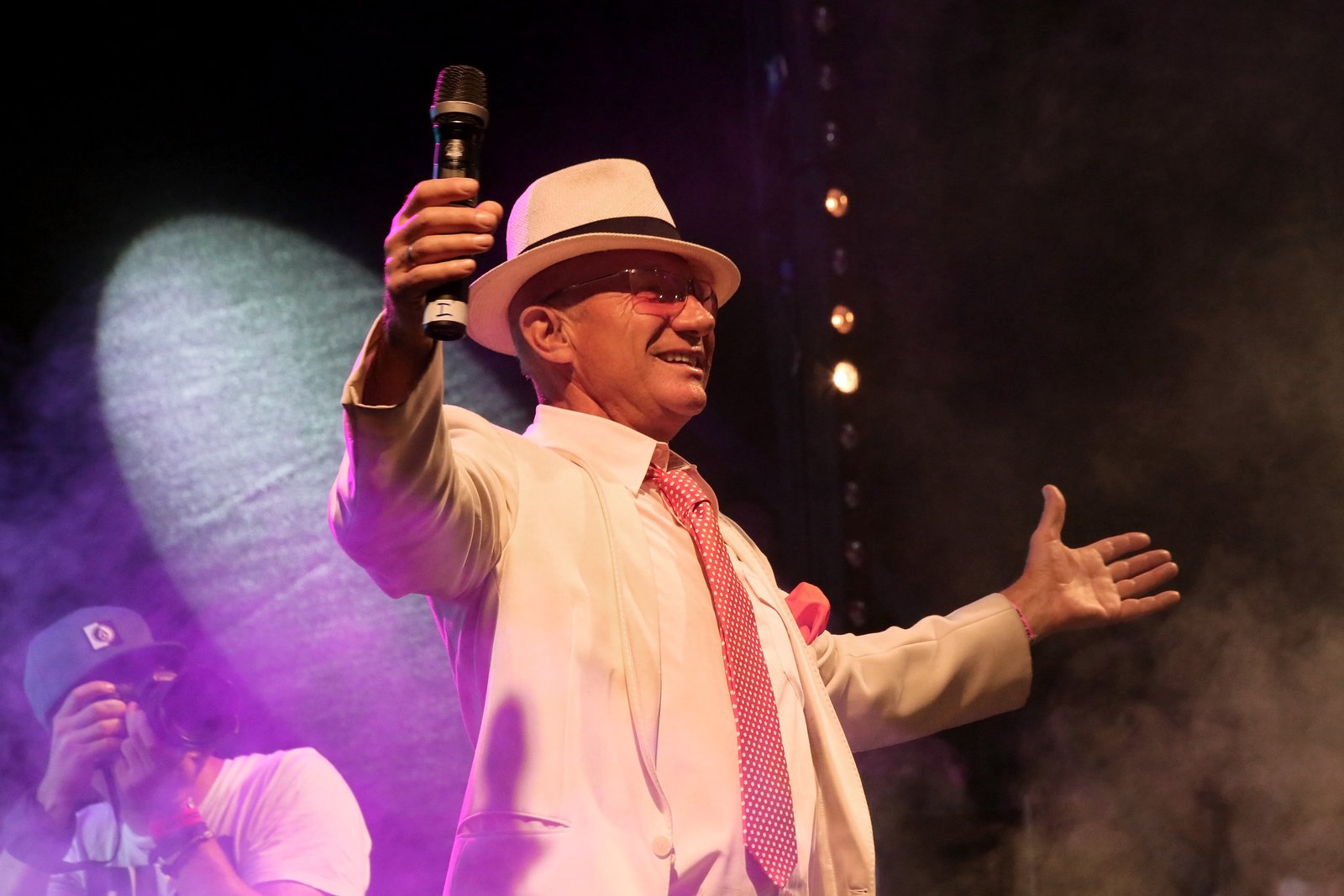 16/03/2018
Louie Austen has been around for longer than you may realise. Over 10 years earlier, Louie has leaped from thriving as an enigmatic night club crooner to one of the most exhilarating performers electronic music has to offer and this being in his 60ies!
"Art must be a matter of life and death – otherwise it's not art" is Louie´s sincere conviction. Just like "I´ll never retire, I´ll probably die on stage but I don´t give a fuck!" One thing the Viennese Electro-crooner doesn't go for is doing things by half. Whatever he does is done with his fullest commitment – and often regardless of the consequences. Admittedly, this reckless attitude has gotten him into serious trouble time and again. And yet it also made him what he is today: a man who finds himself an upcoming and sought-after artist whose career hasn't yet reached its climax
Part of Louie Austen's appeal lies in the fact that he has not entirely discarded the entertainer in this metamorphosis. He brought many things along for the ride, and his know-how of how to entertain with verve and how to put on a great show, his charm and charisma, the style & vocabulary of the urbane entertainer he had cultivated so long serve him equally well in the electronic underground. He is a mediator who mixes various genres, some of which were previously regarded as incompatible. For several years now he has managed to resolve alleged contradictions and break down prejudices – jazz and dance beats, advanced age and youth culture, smart style and underground.
"In a way I stand for a kind of reconciliation", he describes his unique position, "a bridge between old and new or between young and old."And indeed, Louie Austen does have a talent for bridging differences, which makes his role in the music business all the more important. And that's not all – Louie even has the ability to dispel existential angst. "Now that I've seen you", so many young people tell him after a show, "I'm no longer afraid of growing old." It's hard to think of a better compliment.But how did it all get started? Louie´s still astonished about the formidable status he´s achived, in a scene whose very existence he had not even been aware of ten years ago. Time for a flashback: In 1999, the bustling Viennese Electro scene gives birth to a new and surprising idea. A Viennese electronic producer contrasts his experimental electronic tracks with Louie Austen's velvety voice. He had run into the classic jazz crooner in a studio and immediately proposed a collaboration. Austen, then 53 years old, had already led an eventful life in various parts of the world and could look back on an equally eventful performing career.
After immigrating to South Africa and Australia he had performed in clubs and on stages in New York, Pittsburgh and Las Vegas during the 70s. After his return to Vienna, the crooner entertained the guests at the Klimt-Bar of the Vienna Hilton before he took over the entire entertainment for the Marriott Hotel. A safe job and well paid, too. Additionally, Austen wrote and produced shows like "Viva Las Vegas" or "American Superstars", played parts in several movies and toured both Europe and the USA with show programmes.Yet Austen is intrigued by the electronic beats and sounds of the young generation. When the first album "Consequences" (1999) is well received in the club scene and the first concertsturn out promising, Louie makes a courageous decision. "I decided there and then to resign from all other jobs and to completely dedicate myself to this new project for a period of two years", he recalls. "I reflected that, if I'd find myself in the street after those two years, I'd have to go back to my old jobs. But I wanted to try out this new direction under all circumstances – I simply had to." It was a decision that was true to the nature of a man who sees himself as always searching and filled with a childlike curiosity. Who is always ready to accept new challenges and gladly accepts the fact that not all of them can pay off. But Austen simply abhors routines and artistic stagnation. "To try something new every single day – that's what keeps me alert and on the ball, young and active."Naturally Austen wasn't prepared to terminate the experiment after two years. Instead he collaborated with Viennese electronics pioneers on two more albums, "Only Tonight" (2001) and "Easy Love" (2003). Austen appreciates that his involvement with electronic music was a stroke of luck for him. "A very special phase of my career began when I was 53", he gratefully acknowledges, "from which my life has enormously benefited over the last years, since I can perform my own songs and find an audience for them."His new music allows Austen a transformation from a pure entertainer, who assumes the roles of those he pays tribute to, into an artist in his own right, no less. "I'm quite grateful for having followed my instincts back then, despite the fact that some of my friends tried to dissuade me", he says retrospectivel.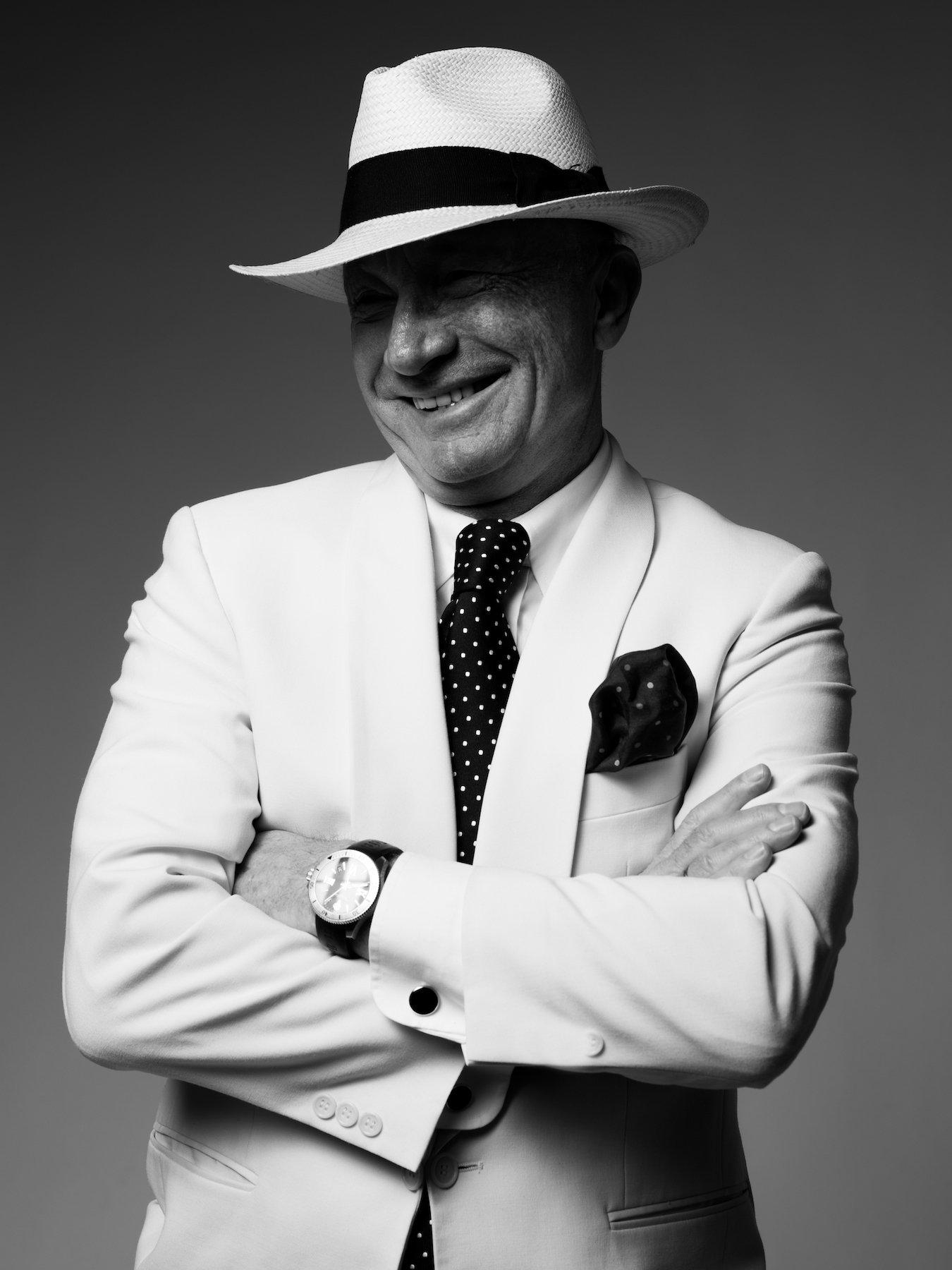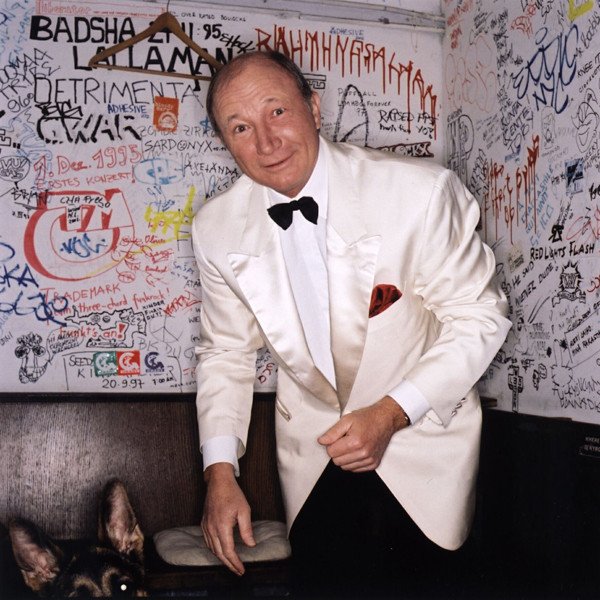 ---